Yata South Weavers
Machakos, Kenya
The Yata South Weavers group was started back in 1988 as a small workshop providing an income to women in the area through the production of local crafts. It has grown to be one of the largest communities of sisal weavers in Kenya, employing over 1000 women and exporting to both national and international markets. The organization is run by the weavers themselves, providing a model for a self-sustaining business with embedded leadership.
The facilities, located over an hour outside of Nairobi, are a production point for numerous designs of bags and baskets which are hand-woven by the women from sisal, a strong and durable natural plant material.
The Yata South women were delighted to host visitors. They gave us a thorough tour of their workshop, explaining the methods and skills behind their beautiful handbags and baskets.
The pictures of them working speak volumes more about their process than I can do with words, so photos are included below for your enjoyment.
A variety of their products can currently be found on www.ourfairearth.com in the handbags section – look for Kiondo bags.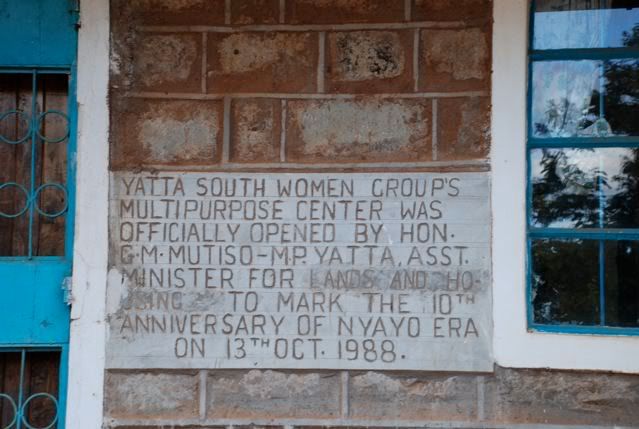 Sisal growing naturally

Green plant material is removed from sisal leaves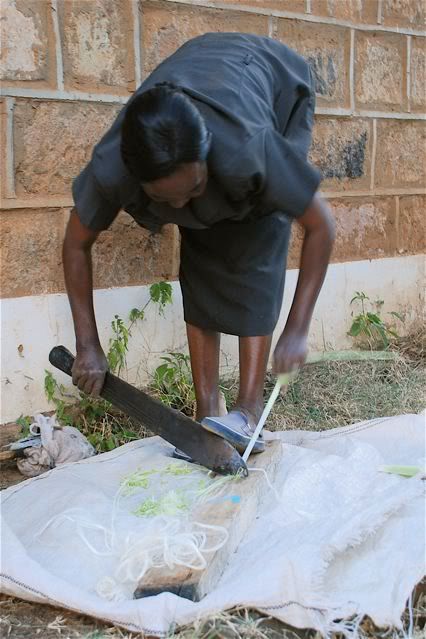 After this, a strong and durable natural fiber remains.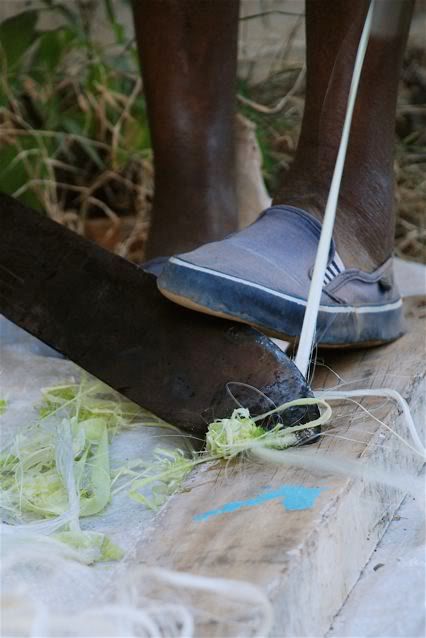 Sisal fiber is divided into thin strands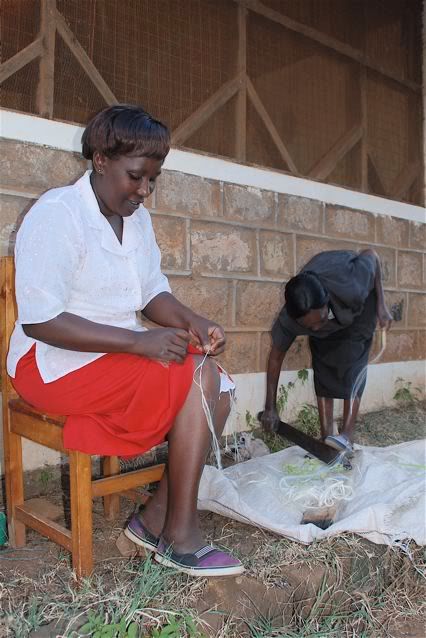 Strands of fiber are twisted into a rope in preparation for weaving

Charcoal is ground for dyeing the sisal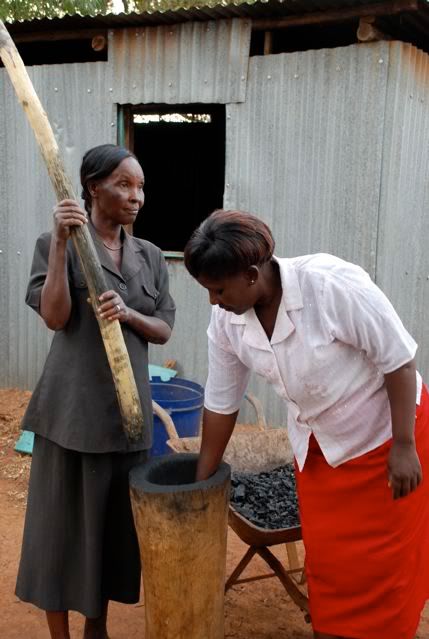 Gathering soil for dyeing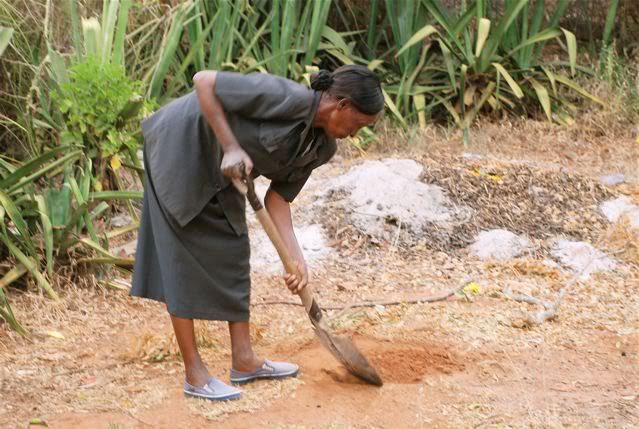 Charcoal dust is boiled in water

Boiling vats of dyes, which include charcoal, soil, soot, berries, roots, grass, and plants.

Stirring the dyes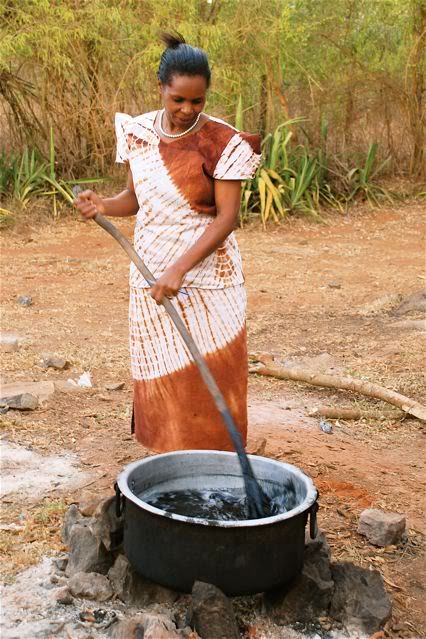 Raw sisal is added to the boiling dyes

After boiling for some time in the dyes, the sisal has its new color!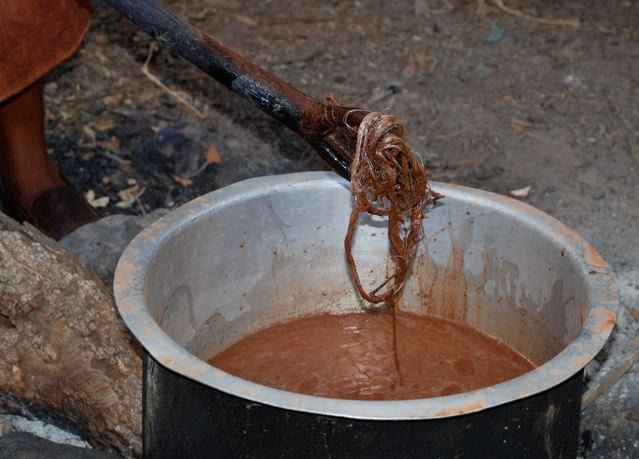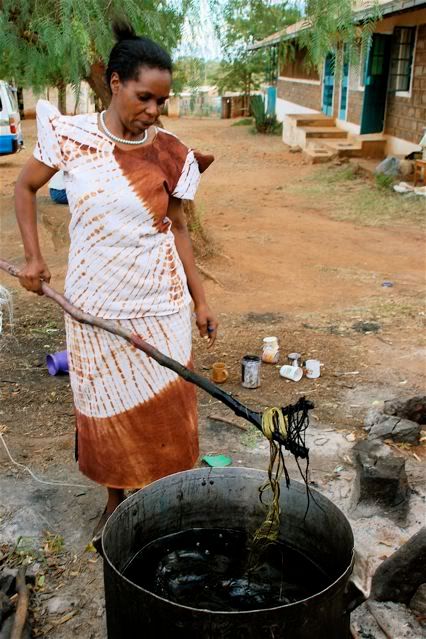 Dyed sisal ropes are meticulously woven into a basket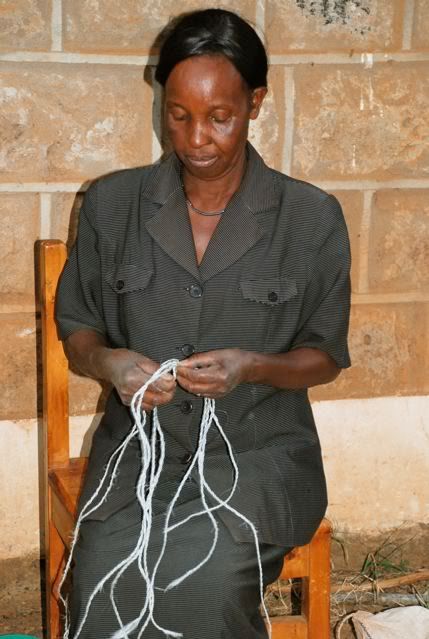 This woman was amazing! Her skilled fingers were flying

After the basket is woven, excess sisal ropes are trimmed off

The basket is trimmed for neatness, and the top fibers are sealed with a needle and thread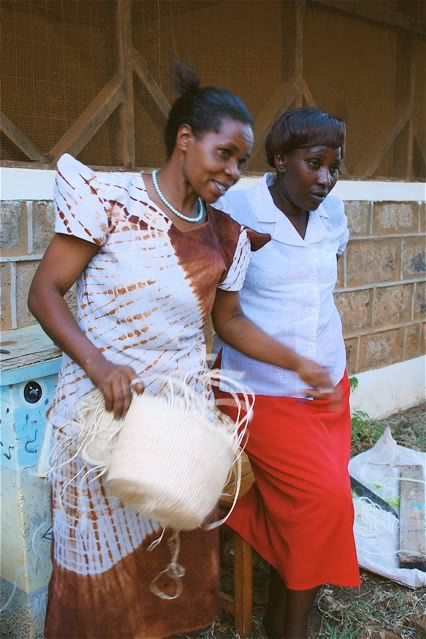 At this stage, functional and decorative items such as handles, lids, and beads are added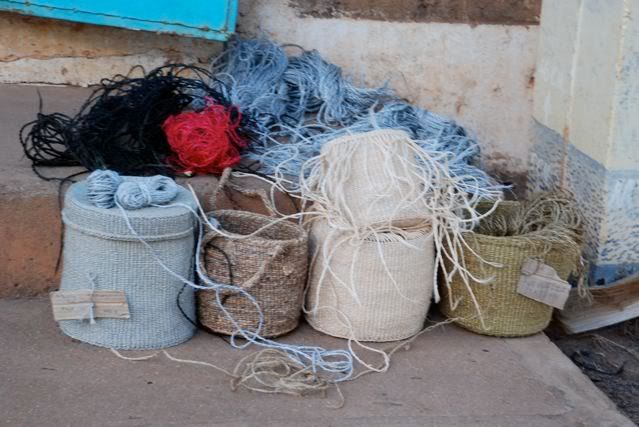 The result? Beautiful and stylish hand-woven kiondo bags!