Come to GlobalFest Africa!
Don't miss this event, put on by Chicago Fair Trade!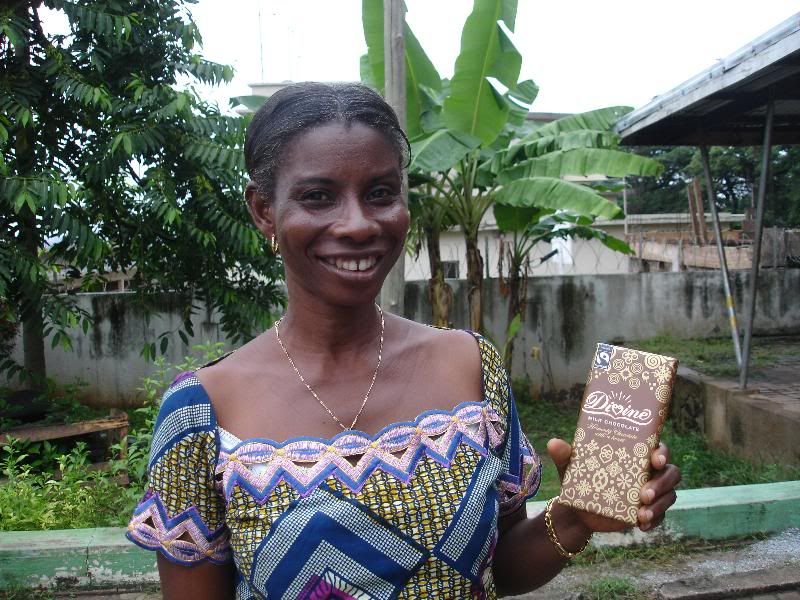 Enjoy a festive night celebrating the growth of fair trade as reflected in the lives of producers in Africa.
Special Guest Cecilia Appianim, Financial Secretary for Kuapa Kokoo Cooperative, represents 45,000 cocoa farmers in Ghana who supply cocoa to the Divine Chocolate company, a U.K. company that launched in the U.S. in 2007. The Kuapa Kokoo Cooperative is co-owners of Divine so reap the benifits of a fair trade premium as well as profits from Divine sales. Hear her story and have a "divine" taste.
Appetizers, fair trade wine. Our silent auction will feature 2 lithographs of Samuel Akainyah!
The Akainyah Gallery is located just a block west of the River North heart of galleries. Samuel Akainyah owns and directs this gallery, which also features his art. His experience as an African-American and the identity of Chicago are key factors in his dynamic work.
Our program will include the presentation of our 2010 Changemaker Award, recognizing the institutional change that is possible through individual fair trade advocacy. Bianca Alexander, esq, our emcee, is co-CEO of Conscious Planet Media and executive producer of Conscious Living TV and Soul of Green.