TODAY! celebrate World Fair Trade Day at Daley Plaza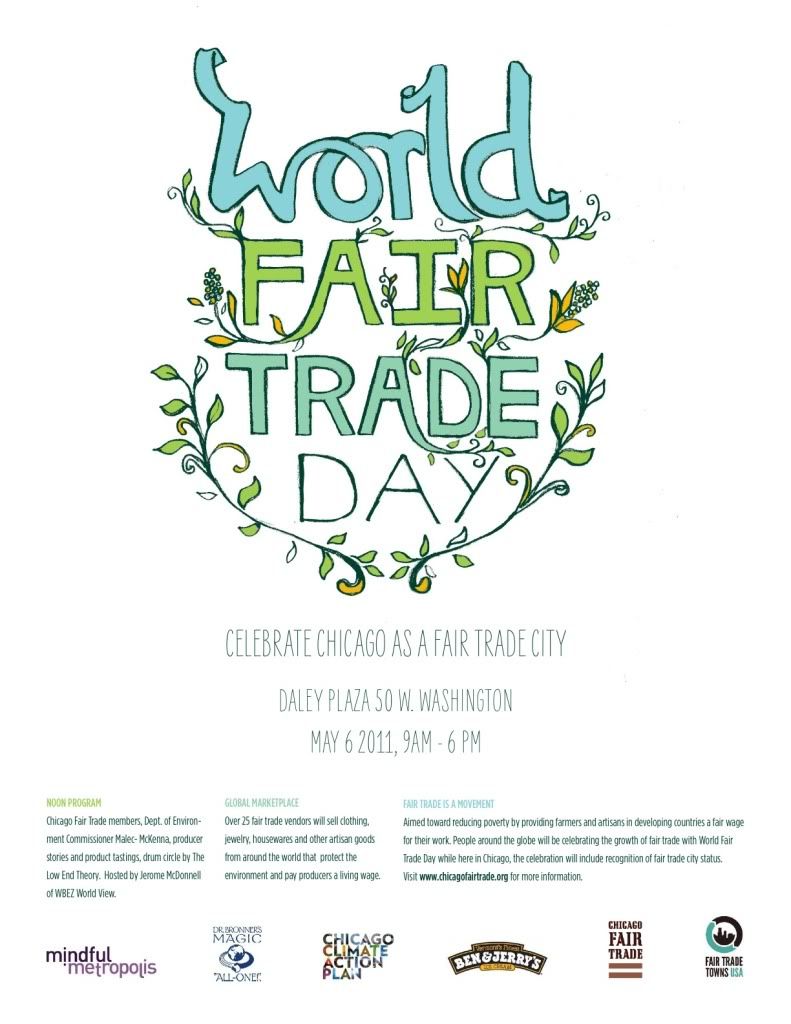 Please join us TODAY (Friday, May 6) to celebrate with people around the globe the growth of Fair Trade with World Fair Trade Day in Chicago.  The celebration will include recognition of Chicago meeting the 5 Goals to become a fair trade city.
NOON PROGRAM
Chicago Fair Trade members, Dept. of Environment
Commissioner Malec- McKenna, producer
stories and product tastings, drum circle by The
Low End Theory. Hosted by Jerome McDonnell
of WBEZ World View.
GLOBAL MARKETPLACE
Over 25 fair trade vendors will sell clothing, jewelry, housewares and other artisan goods from around the world that protect the environment and pay producers a living wage.
FAIR TRADE IS A MOVEMENT
Aimed toward reducing poverty by providing farmers and artisans in developing countries a fair wage for their work. People around the globe will be celebrating the growth of fair trade with World Fair Trade Day while here in Chicago, the celebration will include recognition of fair trade city status.
Visit www.chicagofairtrade.org for more information.